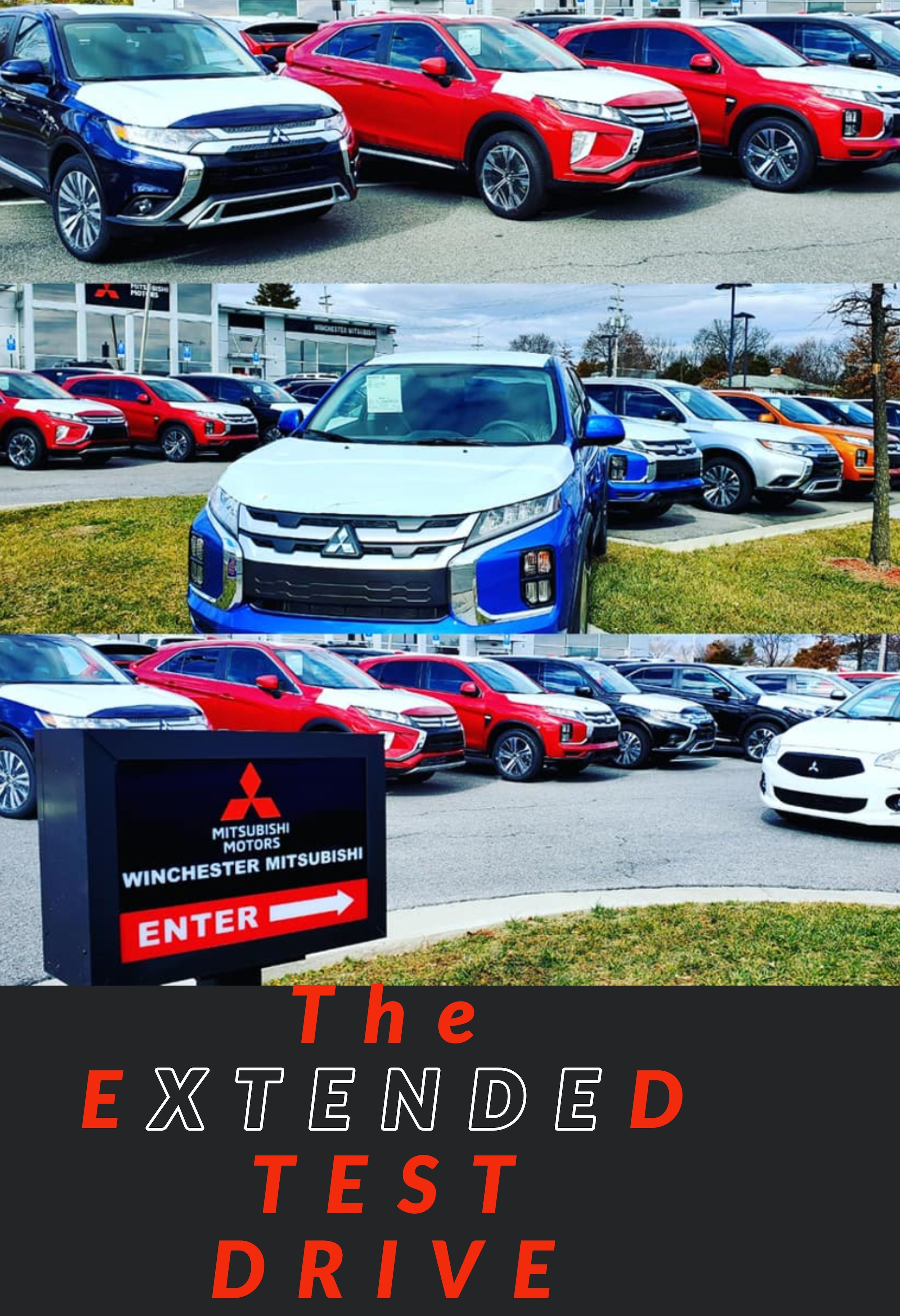 We know that purchasing your next vehicle is a big decision.. You've done all of your research,compared your pricing but there's one more thing you need to know to make the best choice possible.. WINCHESTER MITSUBISHI is proud to offer the 48 Hour test drive so buyers like YOU can make sure that the vehicle your considering meets and exceeds all of your expectations!  
Test Driving Tips
Here's a few of our key tips to pay attention to when driving a car or truck to make sure its truly right for you! 
Vehicle Ergonomics- Ask yourself if you are comfortable inside the vehicle. How would you feel on a long drive? Would you need more Cabin space? Are you content? Don't forget your passenger seating as well! Is there enough space in the back for your belongings/or loved ones? 
Features and Accessories- Are you happy with all of the features that this vehicle has to offer? How's the Heat? The A/C? Are things like Onstar, Back up Camera,Navigation, etc. a must for you? You should be happy with ALL the features you have included! 
Driving- The most IMPORTANT one!  How comfortable are you when actually driving the vehicle? How easy is it to steer, accelerate,turn, even park!? Taking note of these things when test driving will make certain that you aren't left with ANY regrets! We want to make sure you leave happy with your choice. 
****Drivers must be 25 years of age or older 
No pets, food, or smoking allowed in the vehicle until it has been purchased.
Driving distance is limited to 60 miles and within VA,MD,WVA.
Serious buyers only, must be able to prove ability to make the vehicle purchase.
One vehicle per household